MERRY CHRISTMAS
We have lots of treats to make your Christmas extra special.
Call us at (269) 968-7136 to place your Christmas orders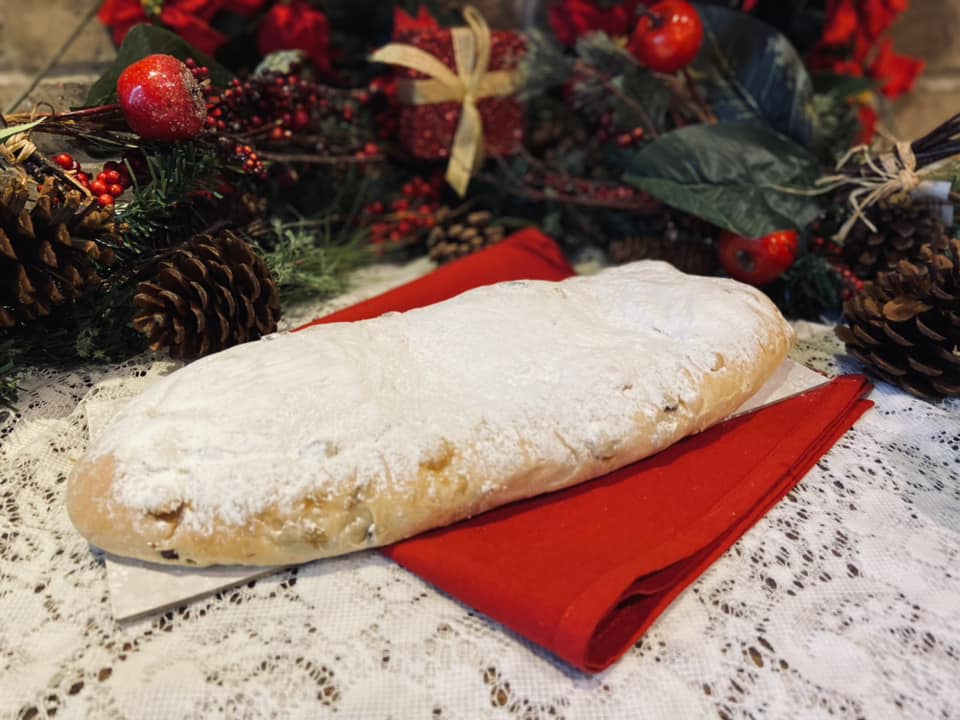 German Stollen
It is made from almond paste, toasted almond slivers, yellow raisins, dark raisins and powdered sugar.
$15.95 each
American Stollen
It is very similar to a coffee cake. It has candied fruit, raisins and glazed icing
$11.95 each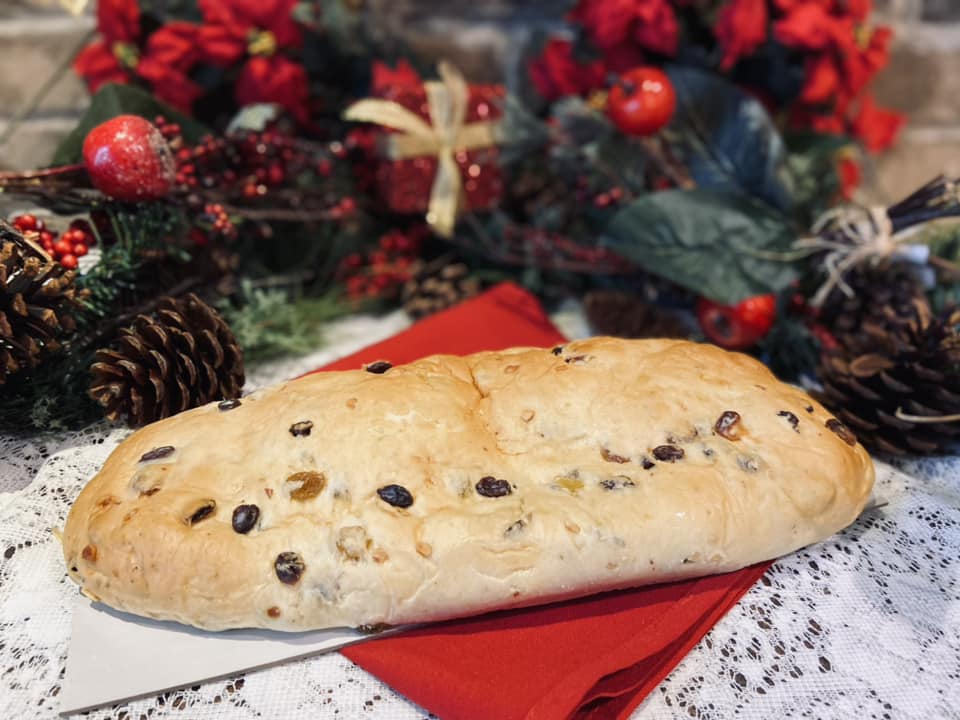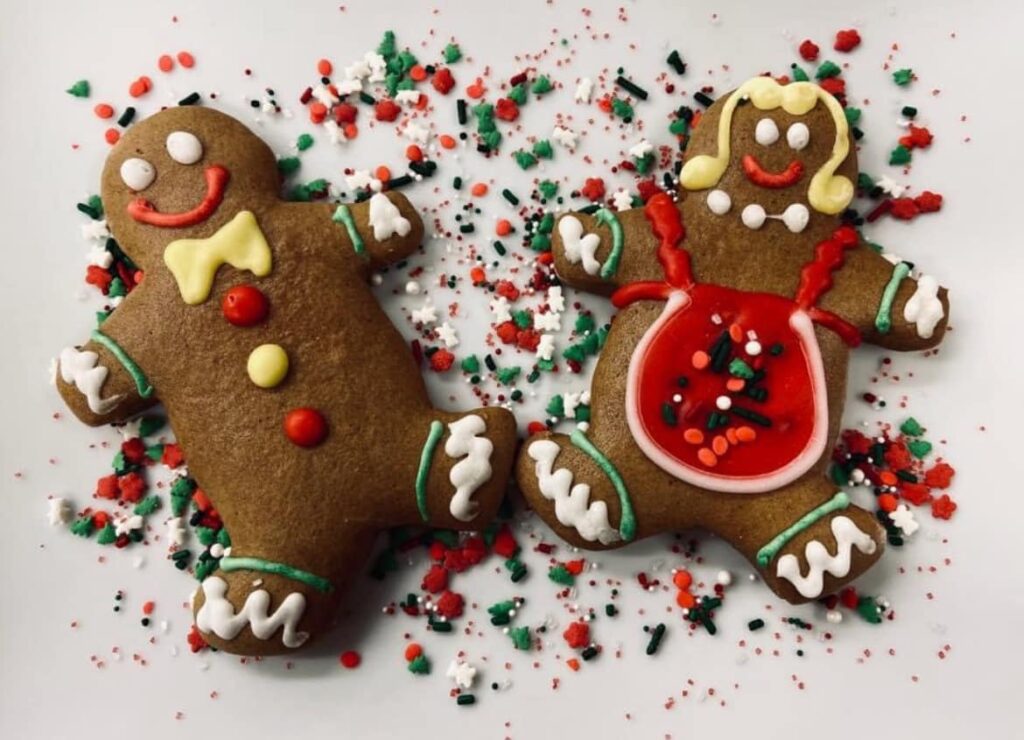 Gingerbread Boys & Girls
A perfect treat for Christmas time.
$2.95 each
Christmas Sugar Cookies
Trees, Stars, & Bells available
$1.75 each
1/2 Dozen $8.95
Dozen $15.95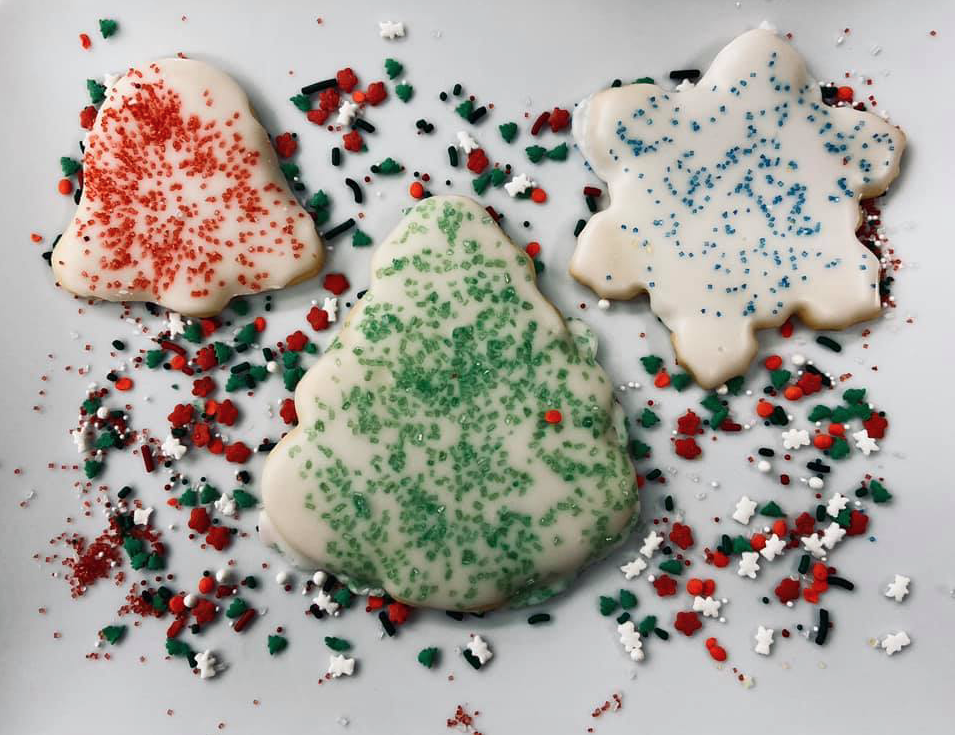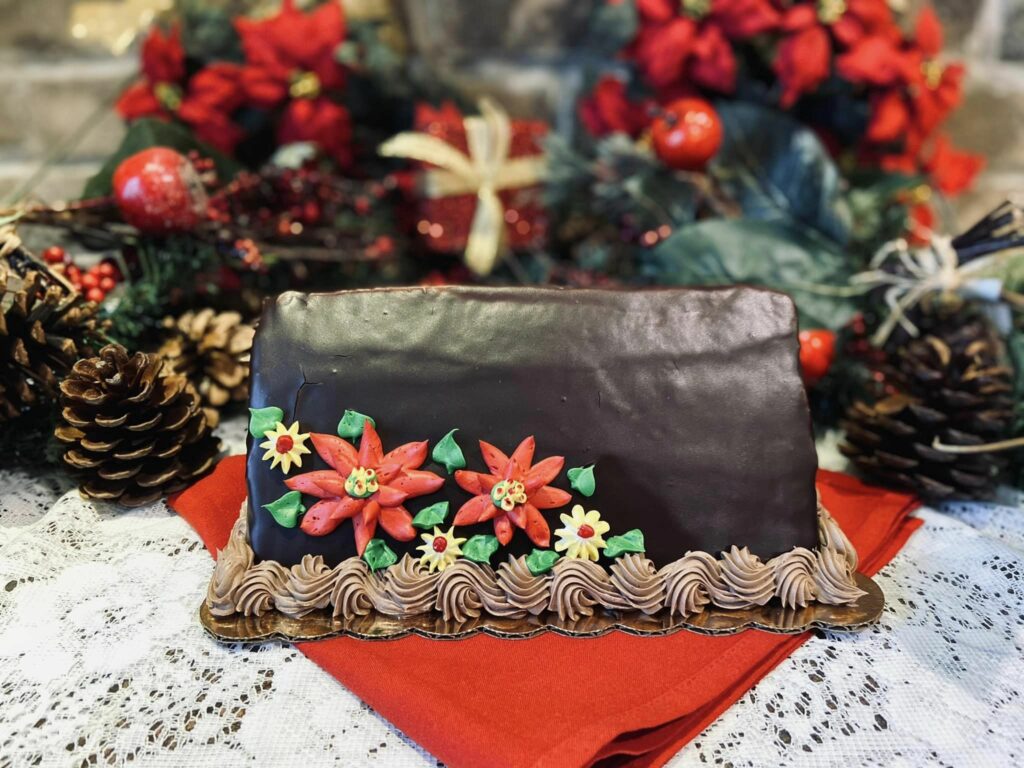 Triangle Mint Cake
Chocolate Cake with mint buttercream filling and chocolate ganache icing.
$36.95
Yule Log
Yellow Cake, Chocolate Buttercream Filling and Icing. The Cake is rolled into a log shape.
1/4 Sheet: $31.95
1/2 Sheet: $50.95
Full Sheet: $100.95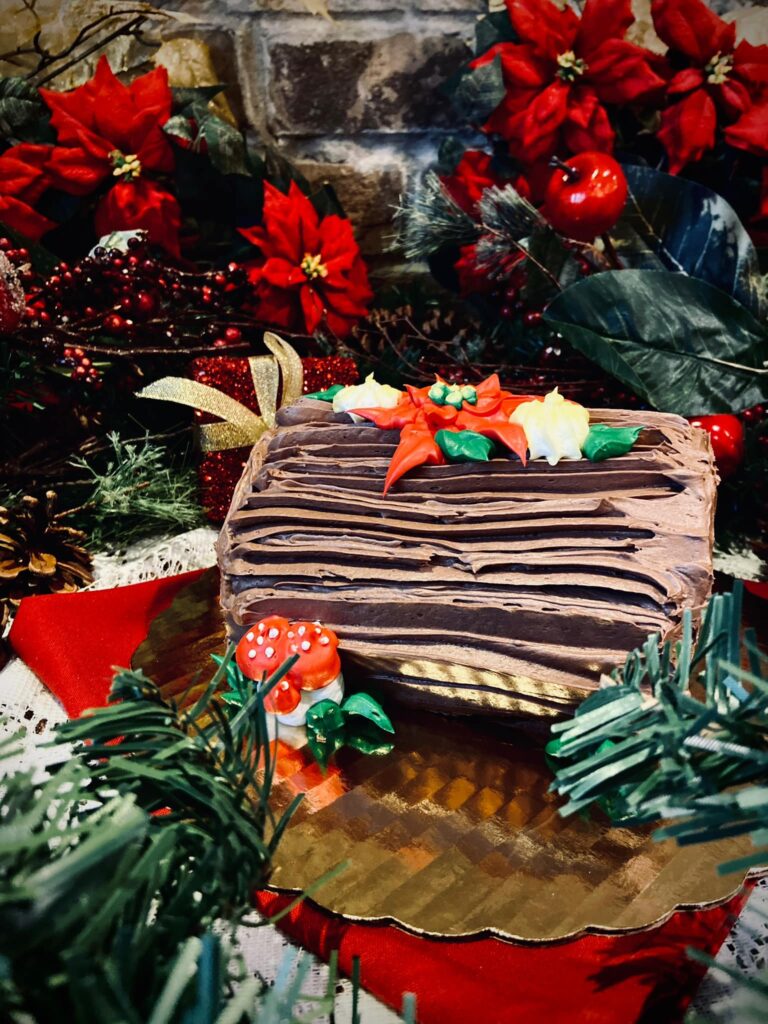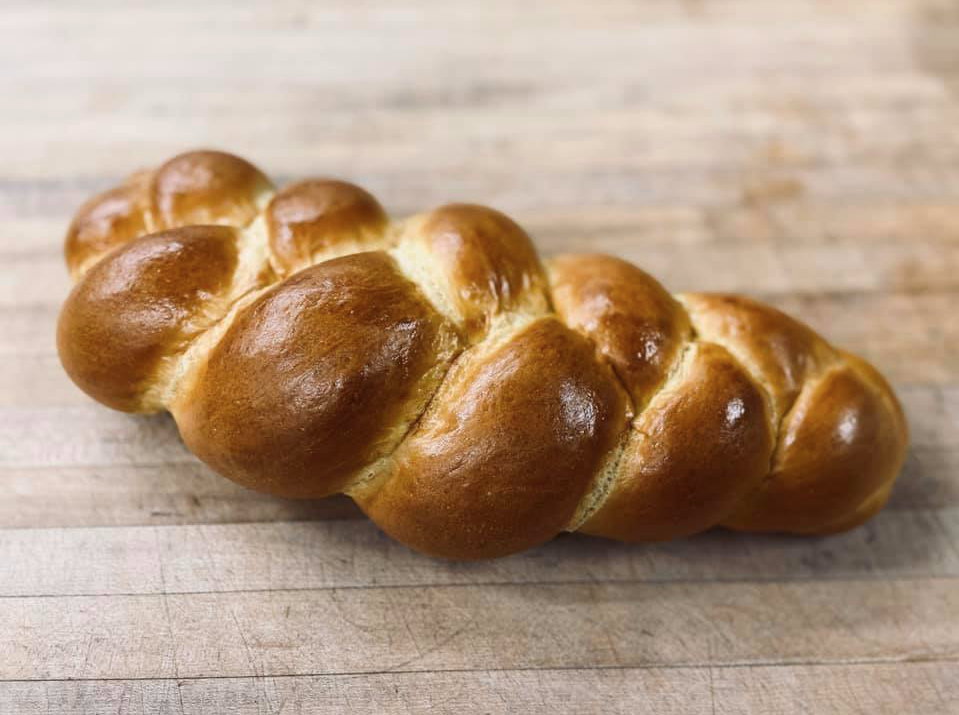 Challa Bread
(pronounced Haa-luh). Challah is a special bread of Ashkenazi Jewish origin, usually braided and typically eaten on ceremonial occasions such as Shabbat and major Jewish holidays.
$7.80 per Loaf
Santa Cake
6″ Single.
Available in yellow or chocolate cake
$13.75 each.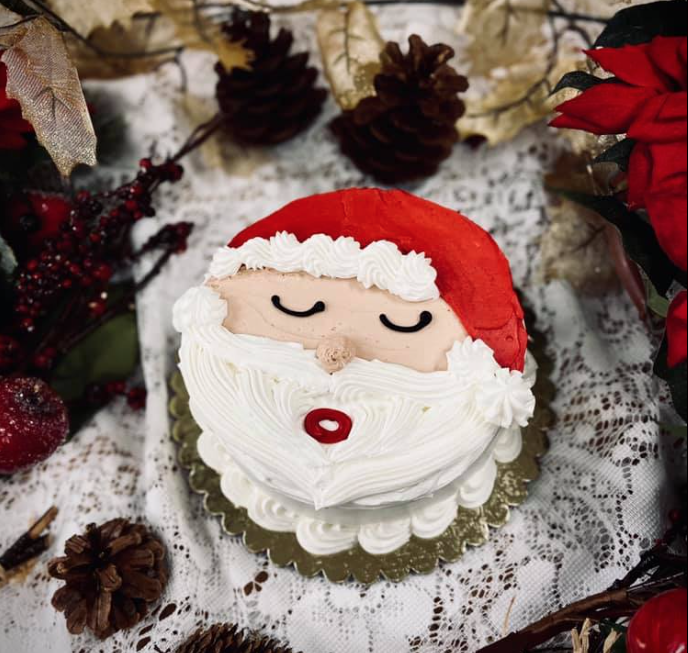 Christmas Hours
Don't forget to place your Christmas orders! There is still plenty of time! Call us at (269) 968-7136!